For immediate Support click the link below, please include your contact information, the nature of your problem and one of our Support Representatives will get back to you shortly.

If you are a new customer, please follow this link to get you started.

"ProActive Not Reactive"
If you have ever relied on hourly consulting to fix your IT systems you have undoubtedly experienced unpredictable down-time, unexpected consulting fees, and loss of staff productivity. Our IT managed services allow you to plan your IT budget in advance and minimize lost productivity due to system down-time
IT consulting costs can be unpredictable and even overwhelming when your business takes a "break and fix" approach to IT management and maintenance. A managed service plan allows you to plan your IT budget in advance, with continuous availability and optimal performance of our customerís network environment are crucial to successful operations. Network downtime can have a devastating impact on your business, often resulting in lost revenue and customer dissatisfaction. Hightech USA's proactive monitoring and management addresses this issue.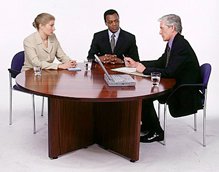 Improve efficiency

Decrease down-time

Decrease expense

Increase productivity
Hightech USA Network Services provides
experienced IT consultants who
can provide maintenance, service, and support for all your IT systems.