For immediate Support click the link below, please include your contact information, the nature of your problem and one of our Support Representatives will get back to you shortly.

If you are a new customer, please follow this link to get you started.

If you are a new customer needing immediate support, please follow the link below to make a payment.




Support is key to continued success!
Our support team is keen on listening to your needs and finding a solution. When you call us, you will speak with a person, and should you have to leave a message, we follow up with you quickly
On-Site Support
Our customers value knowing they are priority and we will provide on-site support where necessary.
Other forms of support are:
e-mail support and remote assistance.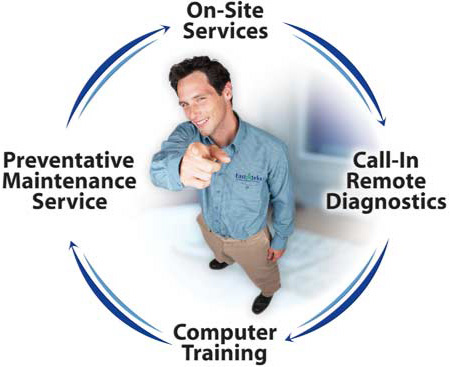 Phone Support
Our lines are always open. We are never to busy to provide you with the support you need. Utilizing technology, we are able to provide level 1 support over the phone.
Remote Management Support
Monitoring solutions which monitor your network components can give us alerts about your network ahead of time, so we can prevent problems rather than solve them. The break-fix approach is costly on all sides, you pay more and you loose valuable employee productive time.